Are you a creditor in California whose customers have owed money to your company for months or even years?
I'm Mark A. McLaughlin — a skilled creditor's advocate in Northern California (Antioch, Pittsburg, Brentwood, Concord, Oakland, and San Francisco and ….) for more than 30 years. As your lawyer, I apply my decades of experience, attentive personal service and a reputation for results to the solutions you need.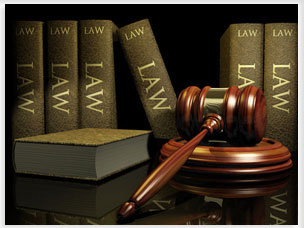 I can help you enforce your rights and collect on a debt if the debtor has filed for bankruptcy. To schedule a free initial consultation at my office, call (925) 754-2622.
Secured creditors need the power of skilled lawyers behind them. Landlords, banks and businesses should hire an attorney any time a bankruptcy action or automatic stay is filed against them. Most secured debts are not dischargeable. In some cases, you may be able to object to the discharge, especially if the debtor attempts to behave dishonestly. A lawyer can help you make sure you don't lose money unnecessarily.
It isn't always worth it for creditors to hire an attorney to represent them in bankruptcy court. Sometimes, the amount of money involved is too small. Sometimes, there just isn't much that an attorney can do. If I don't think it would be worth it for you to retain my services, I will tell you. And since I offer free initial consultations, there is no risk involved for you to find out.
For experienced, compassionate, reliable legal representation that gets results, contact My law office today by (925) 754-2622.

Law Offices of Mark A. McLaughlin
3012 Lone Tree Way, Suite 300
Antioch, CA 94509
(925) 754-2622
OTHER PRACTICE AREAS

CHAPTER 13
CHAPTER 11
OTHER PRACTICE AREAS
PERSONAL
INJURY
CRIMINAL DEFENSE